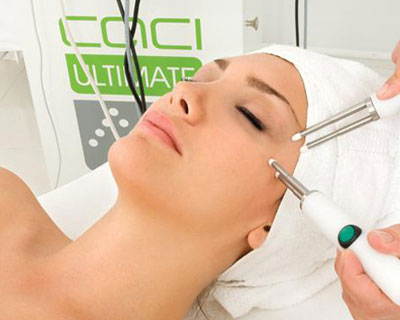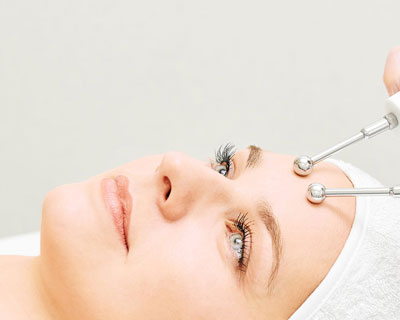 CACI ULTIMATE FACE & BODY TREATMENTS
CACI ~ Non Surgical Facelifts
CACI ULTIMATE FACE & BODY TREATMENTS
CACI's award winning treatment system uses the very latest pioneering technologies, making it the most advanced non-surgical treatment system for skin care and anti-ageing for both men and women. Using the latest and most advanced technology available, the non-surgical facelift uses micro-current to help firm and tone the muscles of the face. This is a pain-free treatment designed to help you fight the signs of ageing. It can also soften and smooth the appearance of lines and wrinkles.
CACI International has paved the way in anti-ageing, skin rejuvenation and problematic skin solutions for over two decades. These treatments are often described as the 'red-carpet beauty secret' and have attracted an impressive celebrity following including royalty, film stars, super models, beauty editors and make-up artists from around the globe.
CACI Treatments at Revive Beauty Salon
A Brief Description of the treatments we offer
This facial toning treatment is an advanced non-invasive facial, with 20 years of medical research behind it. Using patented micro current impulses to lift and tone the facial muscles and neck area, whilst improving skin elasticity and reducing the appearance of fine lines and wrinkles. This gives a more youthful, fresh and radiant glow to your skin.
Perfect for those clients who want an intense version of the hour signature facial for enhanced results. It allows an extra 15 minutes to concentrate on areas of muscle laxity, great for mature clients skin types and those with specific concerns.
Perfect for those clients who want to combine the benefits of the classic face lift with specific work on the jowl area using the Jowl lift technology for enhanced results.
This facial uses controlled orbital microdermabrasion to exfoliate and deeply cleanse the skin, leaving a brighter, smoother complexion. CACI's unique wrinkle comb will then target fine lines and wrinkles providing a non-invasive alternative to collagen injections with LED light therapy to heal and trigger tissue repair. This facial is completed with the CACI Hydro-mask that intensively hydrates and nourishes the skin.
A combination of the Eye Revive & Jowl Lift, a great combination for those who want to target these areas.
CACI Treatments Prices & Bookings
The CACI Jowl Lift has been developed to specifically target muscle laxity around the jawline which can cause drooping jowls and loose skin. This treatment is specifically designed to lift and firm the muscles and refine facial contours to give a firmer, more defined appearance.
This treatment targets lifting around the eye area and uses serum filled CACI micro current eye rollers to infuse the CACI Eye Revive serum deep in to the skin, to reduce puffiness and dark circles. The deeply nourishing Hydro Eye Mask is then applied to soothe the skin and reduce fine lines and wrinkles.
Wrinkle Revolution has been developed to soften and smooth the appearance of fine lines and wrinkles. Wrinkle Revolution uses microdermabrasion to exfoliate and lift impurities from the skin. The Wrinkle Comb then combines red and blue LED photo stimulation with high frequency micro-current. These technologies help to instantly plump out lines and wrinkles.
CACI's award winning Amino Lift Peptide complex is combined with the wrinkle comb and Red LED light therapy to instantly plump the lips and soften lines.
The CACI ECM Cellulite Treatment is a fantastic treatment to have alongside slimming. It provides lifting on the buttocks and backs of thighs, whilst breaking down fat cells which are the main cause of cellulite.